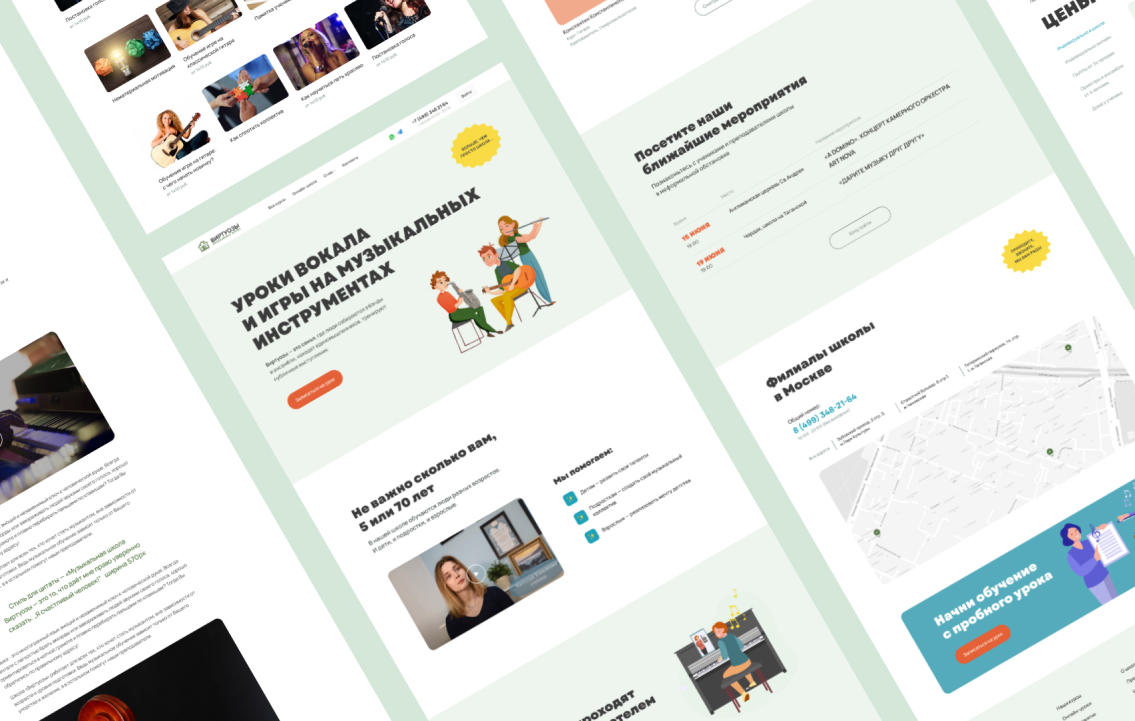 Task
It was important to combine online and offline lessons on one site.
One of our difficult projects from the point of view of communication, but in the end the site still turned out 🙂
Initially, the client came with an outdated green logo and explained that when creating a design, it is important to strictly adhere to this corporate green color.
On our part, recommendations were given to order a set of illustrations for the consistency of the site and to make a professional shooting for teachers, but unfortunately at that time the recommendations were ignored.
Result
Later, after the approval of the design layouts, at the layout stage, the logo changed dramatically from green to orange. And customers later purchased and replaced the illustrations on the site. Therefore, now, the main page is significantly different from the layouts in the case.
*Unfortunately, we did not control the development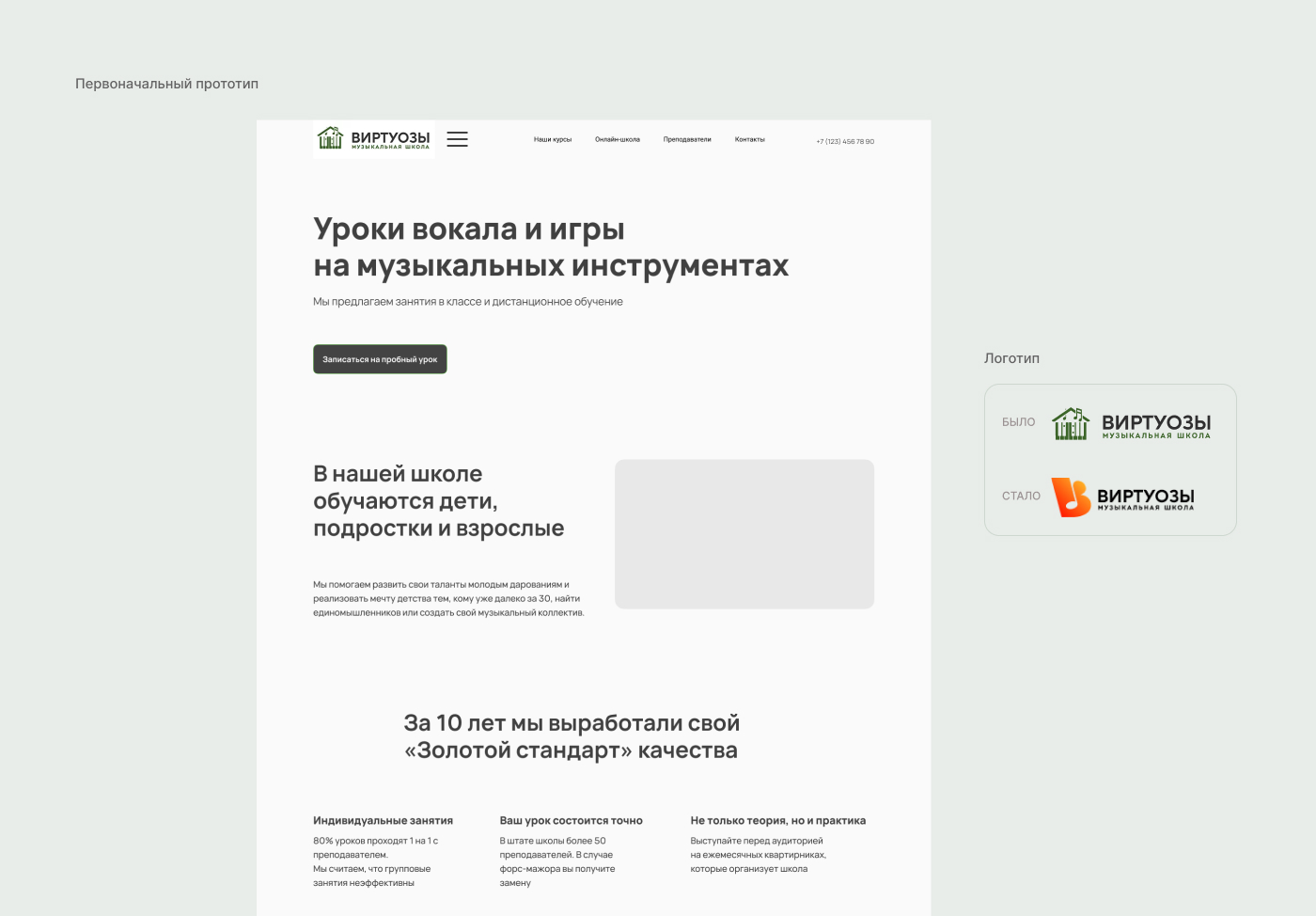 This was the process of discussing and approving the structure of the site and each page.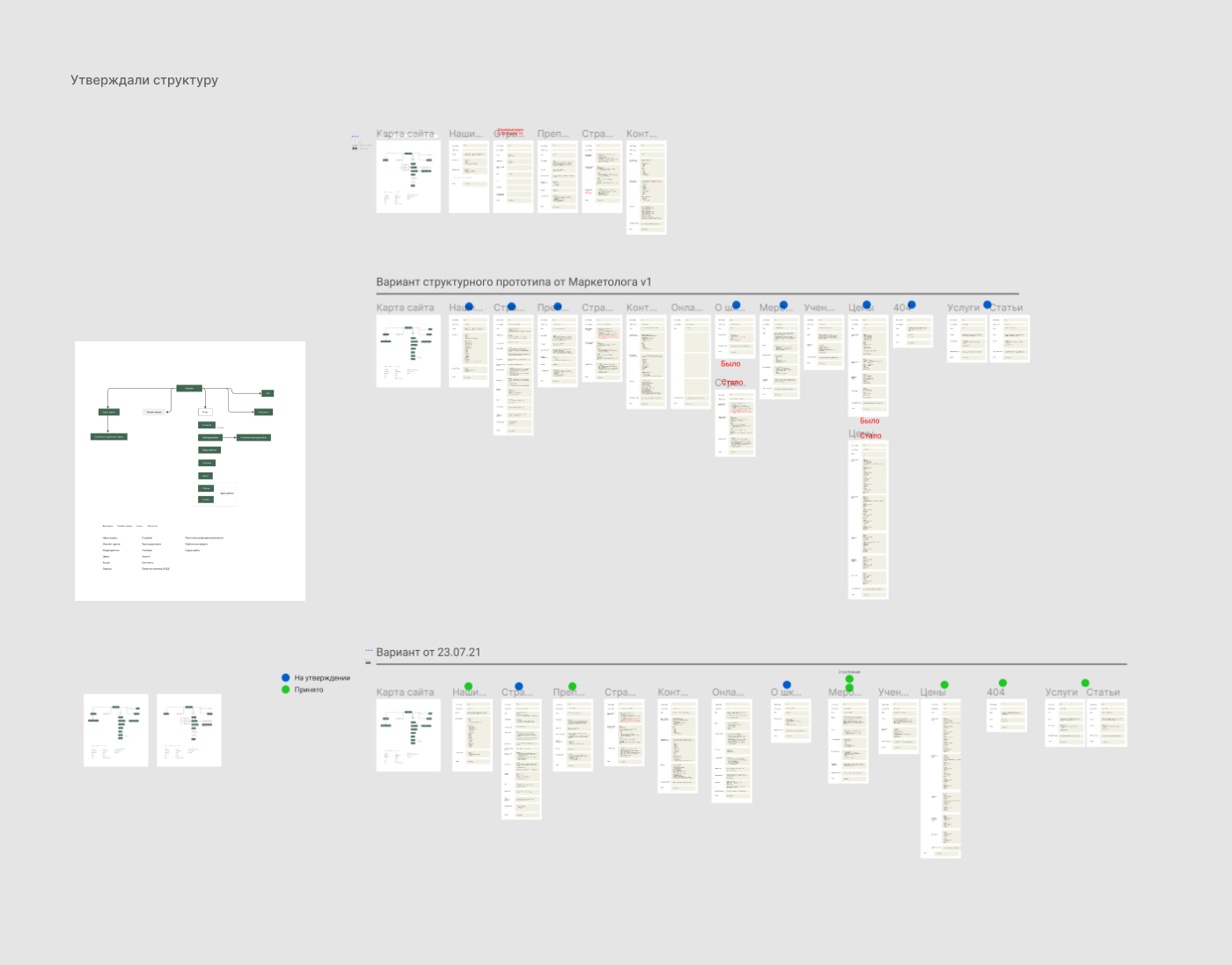 And then the sent texts were edited for a long time and the structure and concept of the main page changed again, but we managed 😉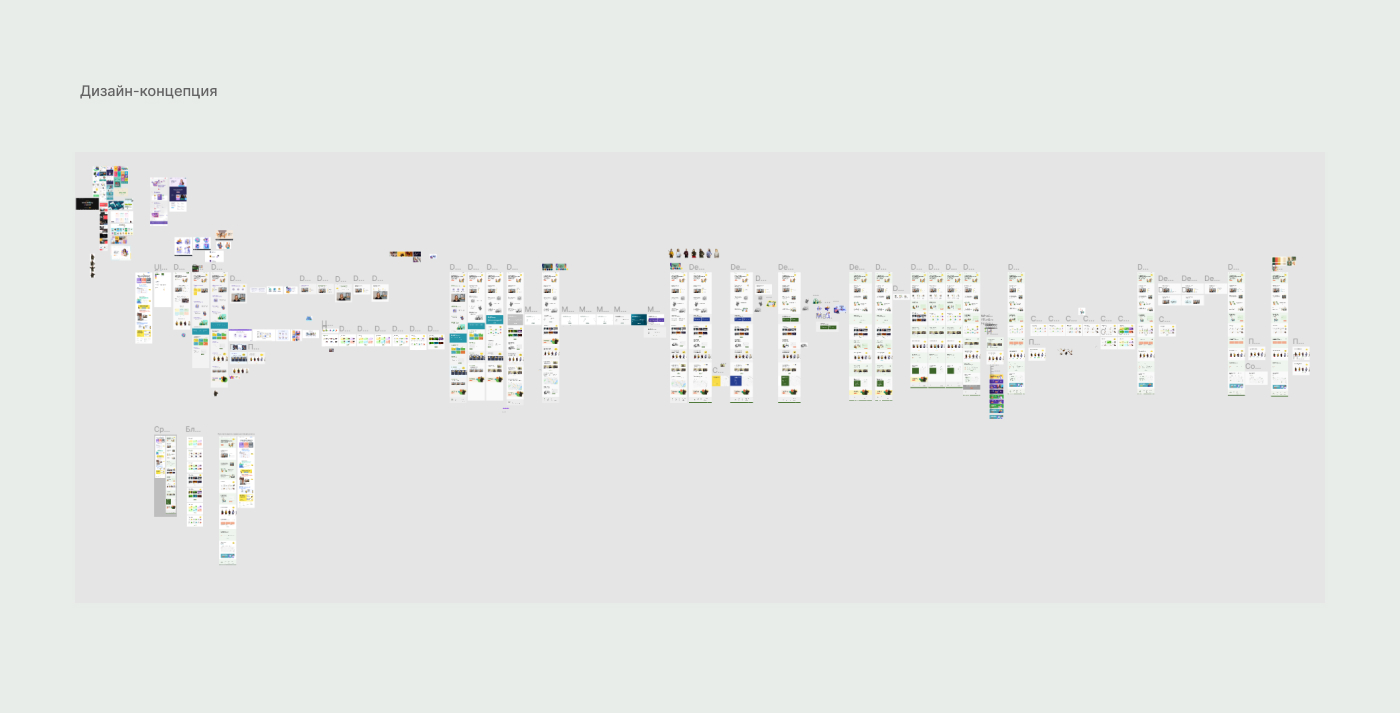 The final layouts of the main page looked like this:

Color coding was invented for each musical direction, which was tied to the course, the teacher and the instrument.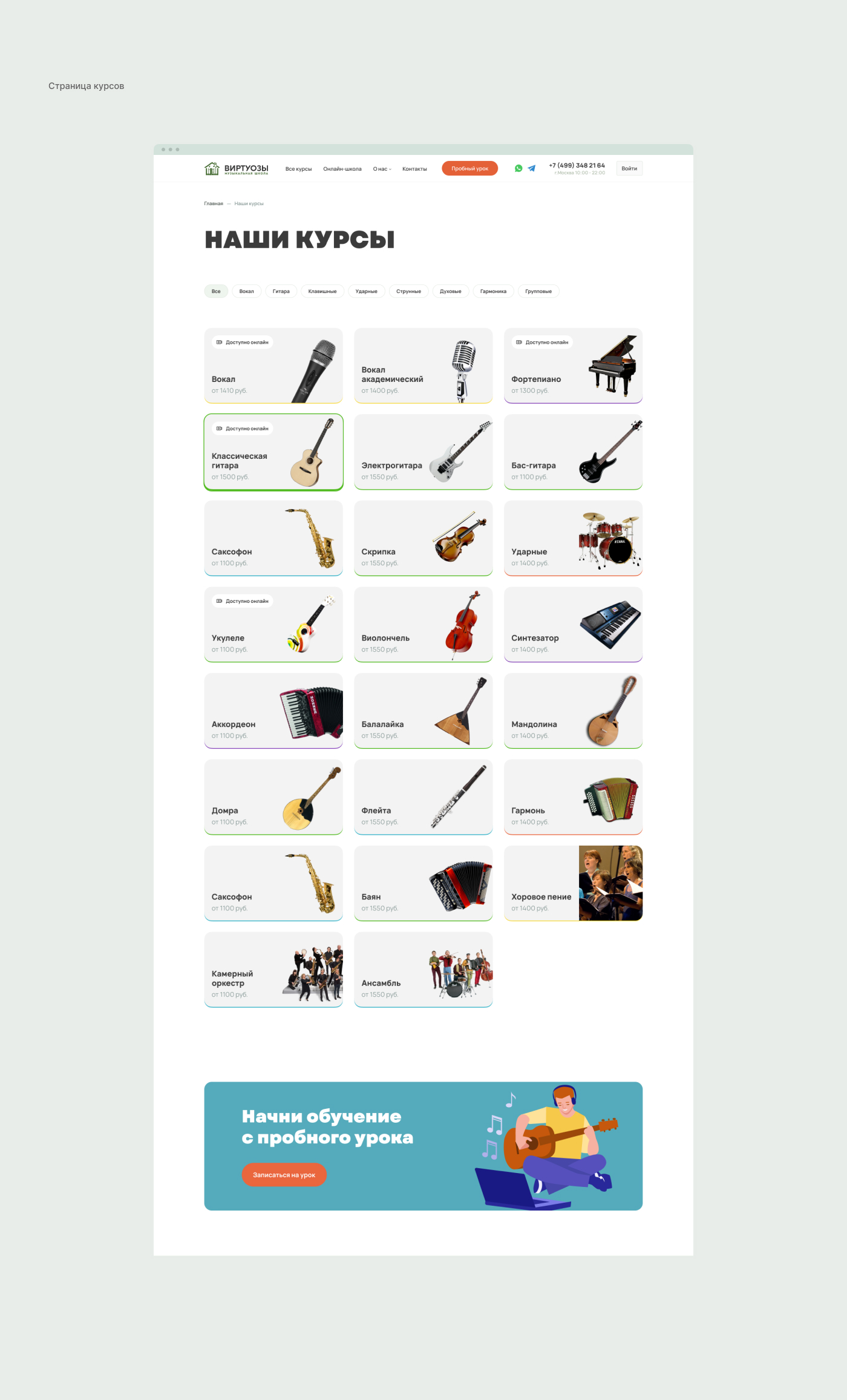 For a large staff of teachers, we have thought out a page with a convenient search by training format, by direction or class.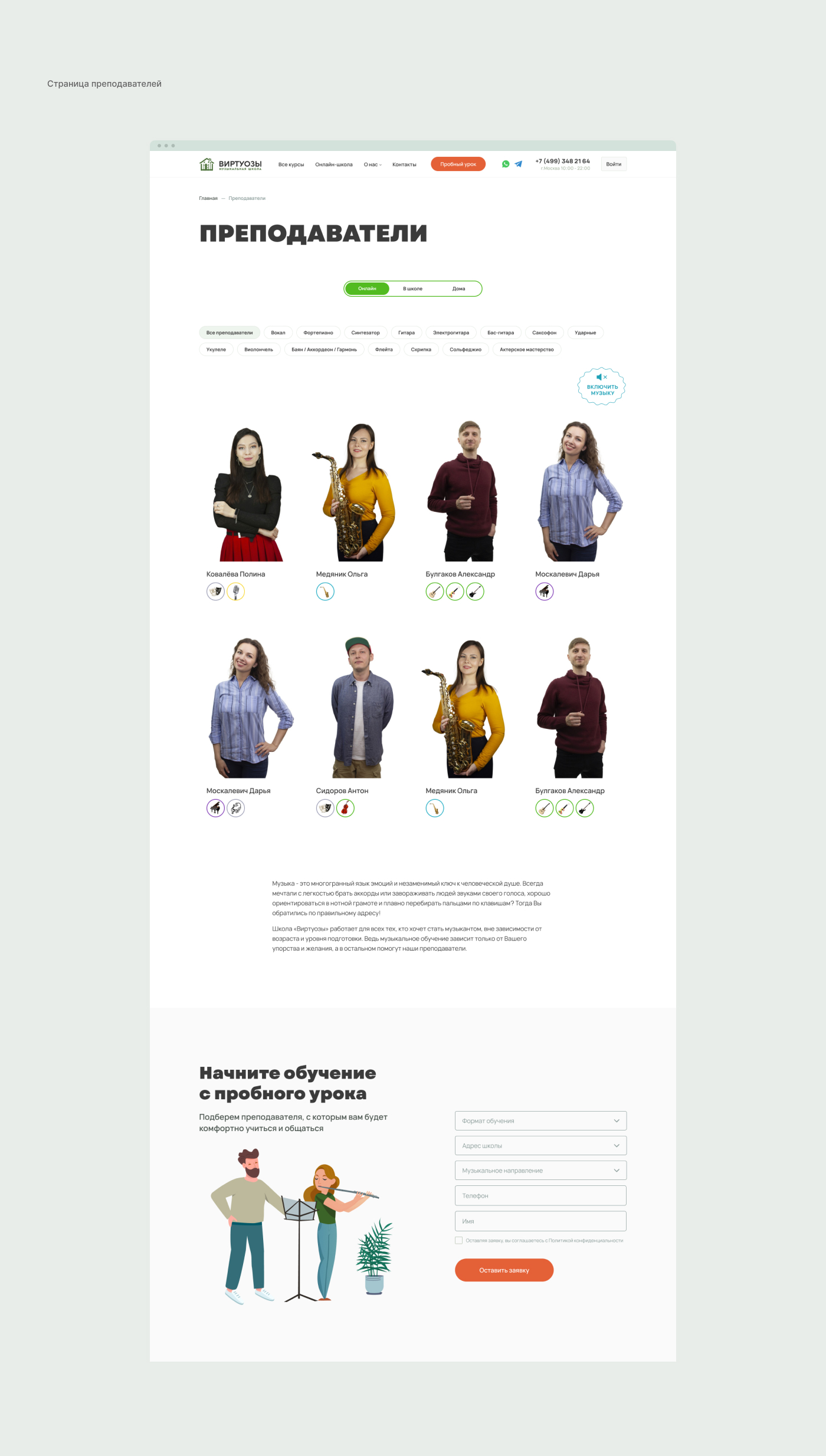 The school has a large number of different price packages. And it was important to make it easy for users to navigate through this variety of time and prices.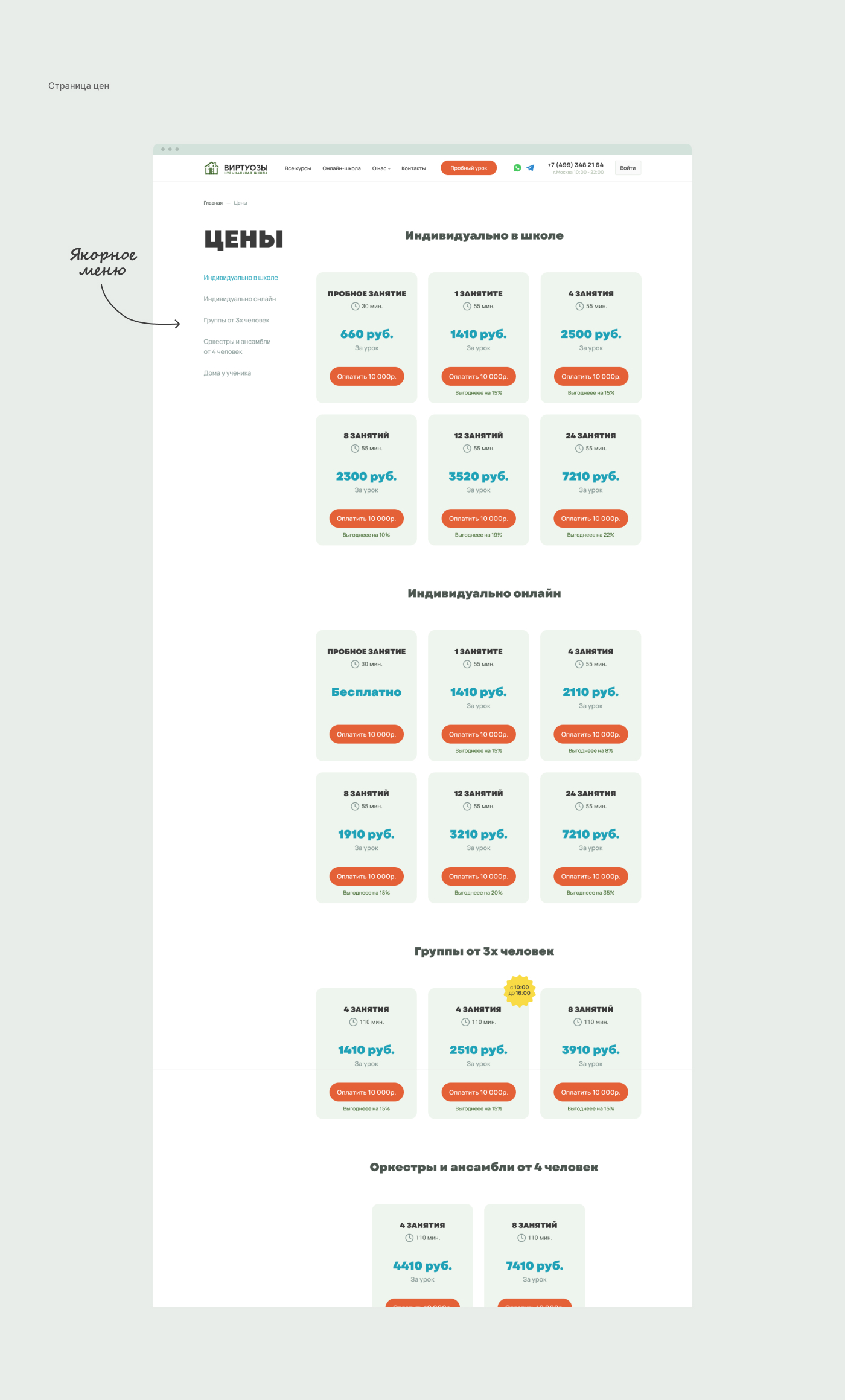 Events page
There are three types of event display provided for this page.
Relevant — have the most detailed description.
This month — more compact.
And in the archive of past events, you can only see posters of past concerts.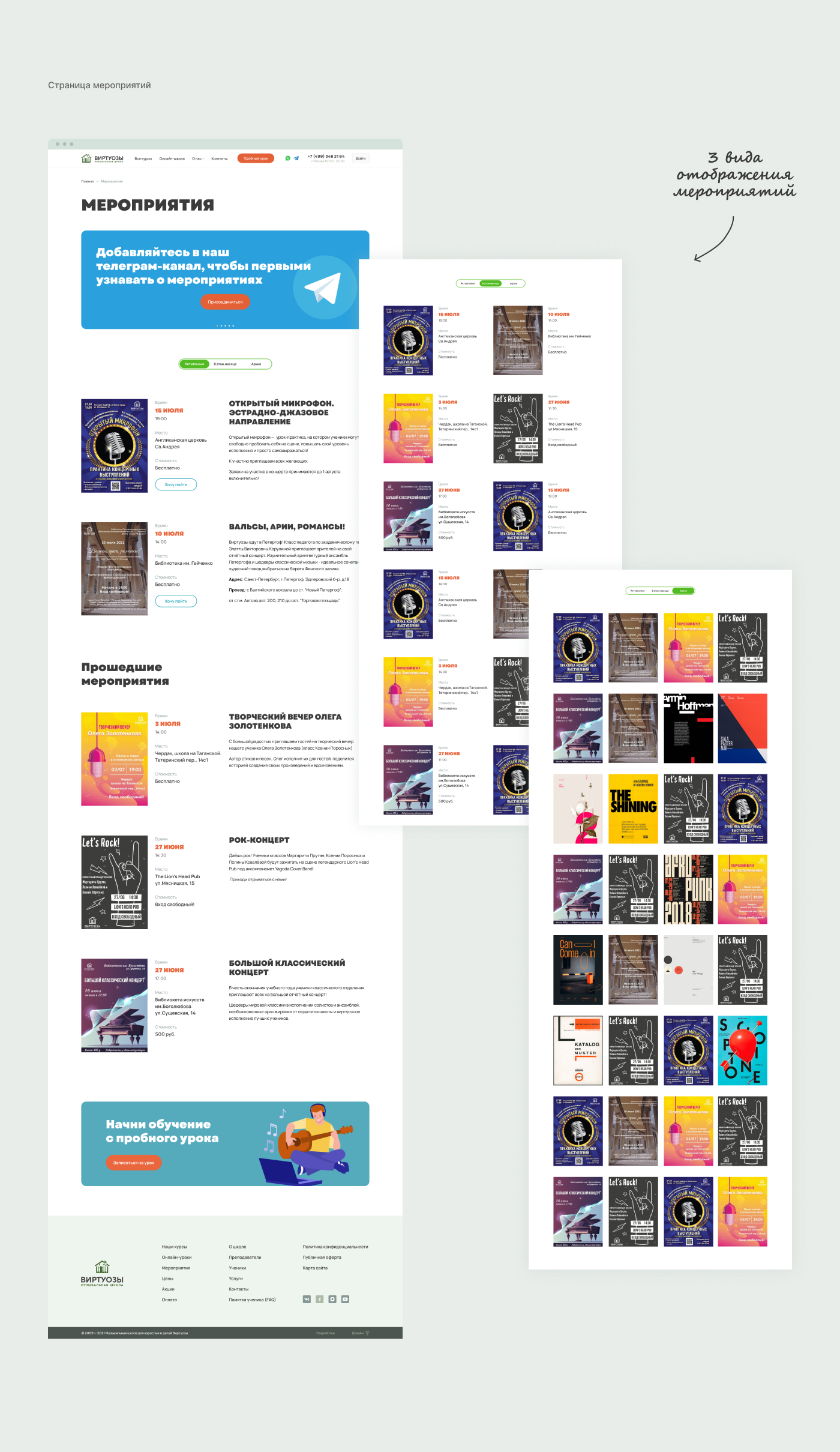 The client wanted to see the services section in the form of a blog for SEO articles about school services.