Robert Mondavi Winery
About the project
Since 1966, Robert Mondavi Winery has been producing high-quality wine, food and art - and remains the most popular place in the Napa Valley in California.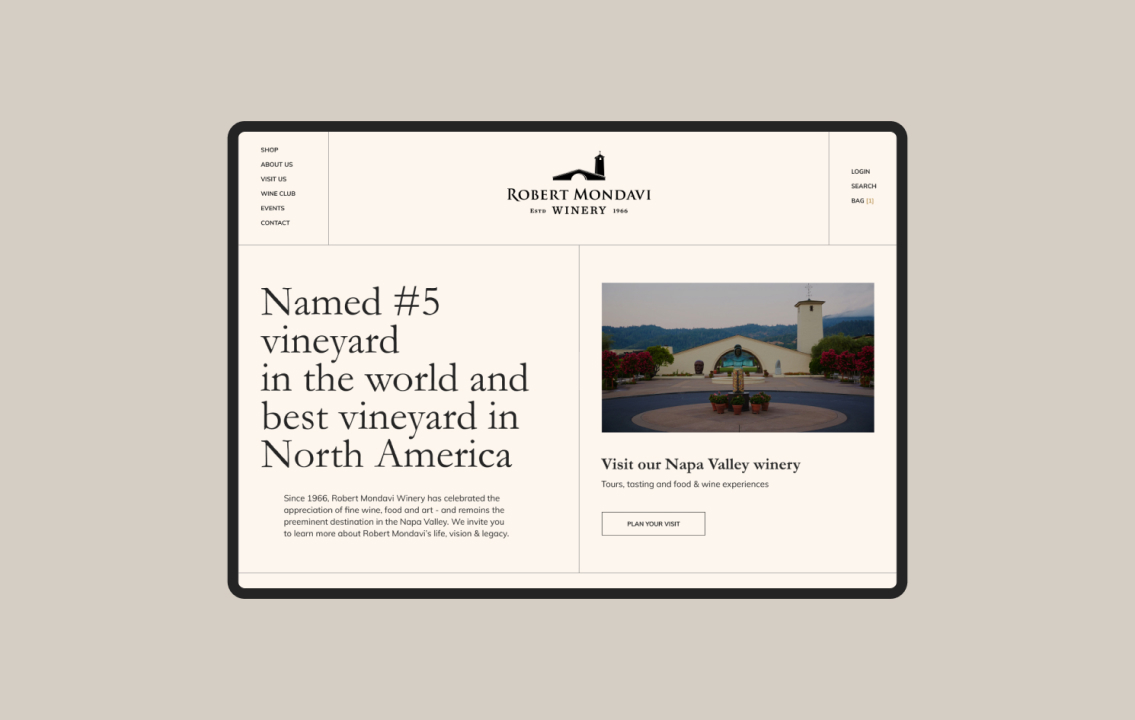 We tried to refresh the design and make the site more minimalistic. This style will help to build up from competitors. And although the site has a non-standard grid, it has a logical structure.
We left the color scheme intact, but made it less contrasting.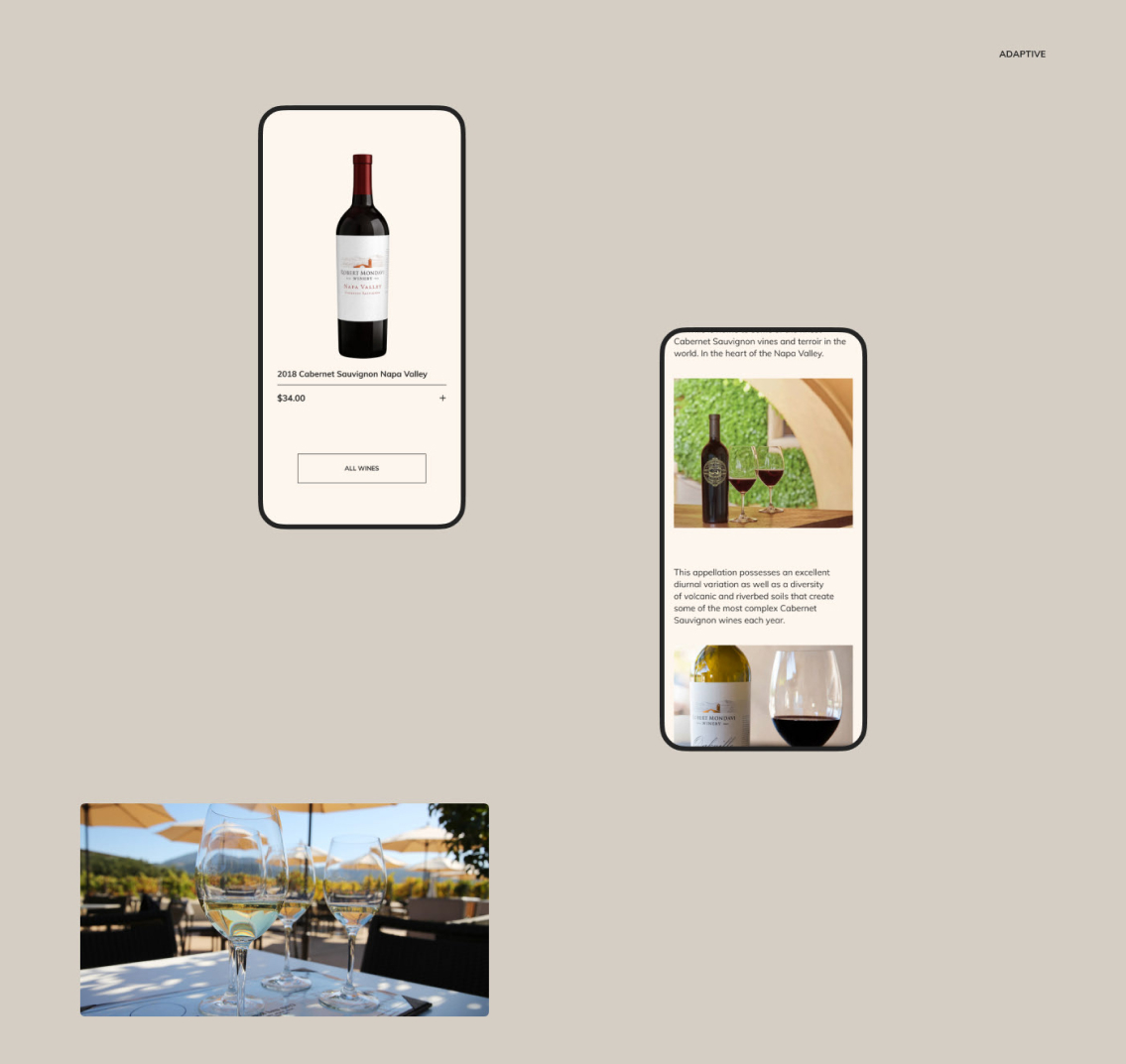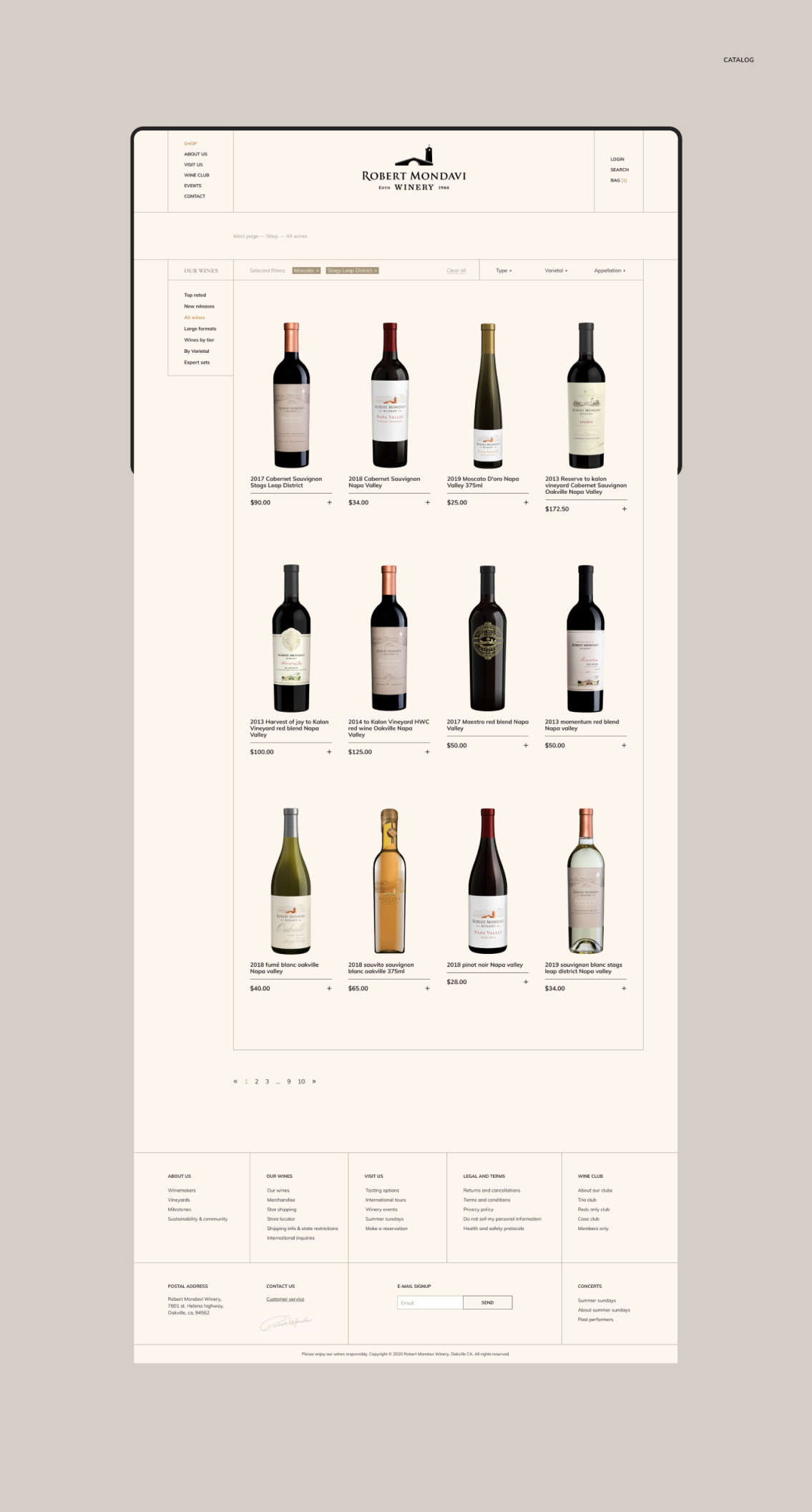 We have added the ability to quickly add the selected product to the cart.